What is a Cartouche? A Cartouche (pronounced "kar-toosh") is actually a French word meaning 'gun cartridge'. When Napoleon's soldiers were in Egypt, they called the oval shaped etchings surrounding the king names "cartouche" because it reminded them of the shape of their gun cartridges, or bullets. Cartouches have a a long lasting legend that dates back over 5000 years ago. The use of the cartouche started during the Fourth Dynasty under Pharaoh Sneferu. Prior to this the name of the kings and gods were written in a rectangular frame. The cartouche was known in ancient Egypt as the shenu, derived from the Egyptian word "Sheni" which means to encircle.. A Cartouche was originally designed for the Pharaohs to be an amulet of protection. Each Cartouche had the name of the person wearing it written in Egyptian Hieroglyphics. This was particularly important that it the name be permanently preserved in stone, because as long as the name was spoken the soul lived on. Your personalized cartouche jewelry will be hand made in our Cairo workshop. Custom orders welcomed.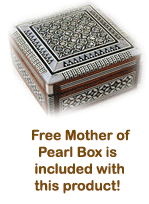 *Please note: Specifications dimensions are approximate, and are inclusive of the bail for the chain. Size will vary according to symbols. Some names will have symbols that are more vertical in nature than horizontal

,

physical support of the symbols is an important factor in determining size. This will dictate the final length. There are no refunds on cartouches as each one is a personalized order. With the ever increasing price of gold we feel it is important that you know exactly what you are buying, therefore we have elected to publish the grams of gold. Your personalized cartouche jewelry will not weigh less than what we publish, this is the minimum it will weigh, in 99.9% of the cases your cartouche will weigh more than what we publish. All of our jewelry bears a hallmark stamp of the government, attesting to the fact that it is 18k gold. It is not a dent, or a flaw, it is the stamp, this is your protection that you are getting 18k gold. It is virtually impossible to give an exact weight until the cartouche is complete as it will depend on the symbols, and we feel giving a range, i.e. of 3 to 5 grams of gold is extremely misleading. The artists reserve the right to choose the hieroglyphic symbols and arrangement. (Some letters such as "a" "h" and "m" have two symbols.) If you have particular symbols please advise us in the "Special Instructions" box on the order form.